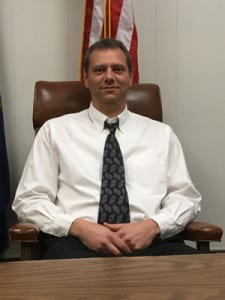 Chad J. Volpe
Town Supervisor
The Town of Mount Hope Supervisor's duties include being the Chief Fiscal Officer, Chief Executive Officer, Budget Officer, and Police Commissioner of the Town.
The Supervisor also oversees the day to day operations for the Town.
The Chief Fiscal Officer must have accurate and complete records of all tax money received and all money disbursed. A Supervisor's report is given to the Town Board and Town Clerk monthly.
The Chief Executive Officer presides over all of the Town Board meetings and has one vote.
The Budget Officer makes the yearly budget and presents it to the Town Board for approval and then to the public.
Married to Heidi Volpe since 1993, father of four daughters.
Local Business Owner (Volpe Unlimited, Inc.) for 15 years.
Founding President of The Minisink Valley Rotary Club.
Serve on the Board of Directors for RECAP, Inc.
Past Board of Director for the Otisville Little League.
Past coach for the Otisville Lions Basketball League.
Elected into office November 2013.