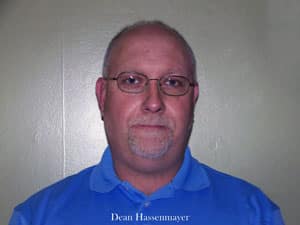 Highway Superintendent is responsible for many things in the Town. All upkeep of Town roads. In the winter the plowing, brush cutting as well as in the summer blacktopping, ditching and mowing.  Keeping roads safe is a priority. Maintaining all trucks and equipment of the highway department including the police department vehicles.  Maintenance and upkeep of all Town buildings. Duties and training for underground bulk petroleum tank. This requires being licensed. Organizing the Spring/Fall clean up days.  Maintain the two Town Parks and Howells Cemetery grounds.   Park pavilion rentals are handled by the highway department.  Responsible for keeping the parks mowed and clean for people to enjoy. Recycling program for electronics, waste oil, rechargeable batteries, and car batteries, used ink/toner cartridges and yard waste.
I look forward to serving you.
Email:  mhhighway@yahoo.com
Office: 845-386-5603
Fax:     845-386-5603
Notary Available from 10-2pm
Biography:
I have worked in the Town of Mount Hope Highway Department since May of 1998.  I have been the Highway Superintendent since
January 1, 2008.  I am presently the President of the Orange County Highway Superintendents Association.  As President of the OCHSA I was instrumental in beginning a fundraising golf outing, which raised $5,000 for Orange County 4-H Park here in Mount Hope, last year.  This year we are giving our proceeds to the Hudson Valley Honor Flight.
As a Highway Superintendent it is very important to me to continue my education each year; attending as many classes, seminars and conferences as I can.
I have lived in the Town for 31 years with my wife Amy.  We have two grown children, and expecting our first Grandchild (7-2017).