PLEASE BE ADVISED THE PLANNING BOARD MEETING FOR JANUARY 17, 2018 HAS BEEN CANCELLED DUE TO THE INCLEMENT WEATHER
Town Board Meetings will now be recorded. See the latest recording below.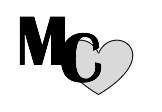 Minisink Cares
PO Box 515
Slate Hill, NY  10973
Dear Community Member:
Minisink Cares is a not-for-profit 501(c)3 organization that helps needy children in the Minisink Valley School District.  Two years ago, we took on the Backpack Program, a program designed to help feed children who don't have enough to eat at home. 
Students participating in this program are given a backpack at the beginning of the school year and must return it each week to be filled.  The students then pick up their filled backpacks on Fridays so that they have food for the weekend.  Minisink Cares currently packs approximately 50 backpacks each week at a cost between $250-$300 per child, per year.
Unfortunately, the number of children needing food has grown and we need additional help.  The staff at Minisink Valley Central School District, along with a few local churches and organizations, have donated food and money to keep this program running, however, we are anticipating a shortfall this year of anywhere between $500-$1,000 depending on the number of children needing food.  Therefore, we are reaching out for your support.  We prefer food donations but will, of course, accept monetary donations and shop for the necessary food items.  Below is a list of suggested food and other items that we supply to the children:  (Please keep in mind that all food items must be single serve-individually wrapped.)
Granola Bars
100% Juice Boxes
Pudding Cups
Peanut Butter Crackers
Fruit Snacks
Chef Boyardee Cups
Breakfast Bars
Mac & Cheese
Quaker Oats Instant Oatmeal
Fruit Cups
Peanut Butter (individual sized)
Cheese Crackers
Individual sized cookies/crackers
Cereal (individual sized boxes)
Non-refrigerated individual sized milk
Deodorant
Toothbrushes
Toothpaste
Tampons
Sanitary Napkins
Food donations can be dropped off at the Minisink Valley High School's main office to the attention of Desiree Gibbs.
Monetary donations can be made payable to Minisink Cares and mailed to Minisink Cares, c/o Minisink Valley CSD, Attn:  Debbie Roda, PO Box 217, Slate Hill, NY  10973.
YOU MAY ALSO DROP OFF YOUR ITEMS TO THE TOWN CLERK'S OFFICE IN MOUNT HOPE AT:  1706 ROUTE 211 WEST, OTISVILLE NY.
If I can stop one heart from breaking, I shall not live in vain; If I can ease one life the aching, or cool one pain, or help one fainting robin into his nest again, I shall not live in vain.  –Emily Dickinson
Mount Hope Senior Trips
Come along with the Mount Hope Seniors on one or more of their 2017 bus trips
Friends of Otisville School News
TOWN OF MOUNT HOPE 2017 FINAL ASSESSMENT ROLL
O&R POLES: NO HOSTING FOR POSTINGS
PEARL RIVER, NY Sept. 6, 2017 — How did we ever communicate with our neighbors before the Internet?
We chatted with them as we walked the dog or waited with the kids at the bus stop. We took a break from mowing the lawn to discuss the events of the day over the back fence or on a breather from raking leaves or shoveling snow out of the driveway.
But, if we lost a household pet, sponsored a teen car wash, hosted a garage sale, opened a lawn-care business, ran for public office or threw a block party, the first place we went to spread the news was the utility pole.
Before anyone ever imagined the Internet, one of the most popular local message boards by default became the utility poles that line many of the community's streets. The poles were one of the most convenient and accessible methods for hosting a posting. Signs of every shape, size and message sprung up every season — especially during the political season.
Now, times have changed. The Internet is the most effective marketing tool ever conceived. We have a distribution list for everyone from the Cub Scout troop to the choir group and everyone in between. The neighbors are at our texting finger tips.
And, still the pole signs prevail. Not satisfied with texting everyone we know, we want the carriage trade passerby as well. No one can pass our block without seeing posts on poles about our garage sales.
Unfortunately, those signs and posters more often than not pose a safety risk as a visual distraction to motorists, particularly at street intersections, and a litter nuisance. Further, such signs can obscure the pole's 10-digit I.D. number, hindering customer efforts to determine a definitive pole location when reporting outages or damage.
So, O&R today issued a reminder to its customers, particularly all political candidates and their campaign workers as we enter the electoral season, about O&R's long-standing policy prohibiting the posting of all signs on utility poles.
This policy is grounded in very practical safety and litter control considerations and O&R is asking the cooperation of all who hang signs for car washes, lost pets, garage sales and political campaigns for compliance
A note from the Highway Dept.
TOWN OF MOUNT HOPE RESIDENTS:
2017 Fall Clean up Days will be on October 4, 5, 6, 7, 10, 11, 12, 13 & 14
2018 Spring Clean up Days will be April 18, 19, 20, 21, 23, 24, 25, 26, 27 & 28
DROP OFF AT HIGHWAY GARAGE. Hours are Mon-Fri 8am-5pm
Sat. 8am-1pm.—–There is a fee of $5 for Electronics (ex: PC's, Laptops etc.)
Anything with Freon there is a $5 fee. Tires are $3 for Passenger and $12 for Truck
SENIOR CITIZENS AND ANYONE DISABLED MAY SCHEDULE A PICK-UP.  CALL THE HIGHWAY OFFICE 845-386-5603 TO GET ON THE LIST.
Town of Mount Hope residents do you have leaves?
You may drop them off at the Highway Dept. during business hours Mon.- Fri. 7:00-3:00pm. We also accept brush and grass clippings.