Town Board Meetings will now be recorded. See the latest recording below.
The next meeting of the Comprehensive Plan Update Committee has been rescheduled from February 23 to Wednesday, March 22nd (5:00 PM at Town Hall).
The Town Of Mount Hope summer recreation is now accepting applications for camp director, sports director and medical director. The 2017 summer program
will run from July 3rd until August 11th. Applications are available in person at the Town Of Mount Hope 1706 Route 211 W. Otisville, NY 10963. Or Townofmounthope.org . All applications must be returned to the Supervisor's office by March 10, 2017. The town of Mount Hope is an equal opportunity employer.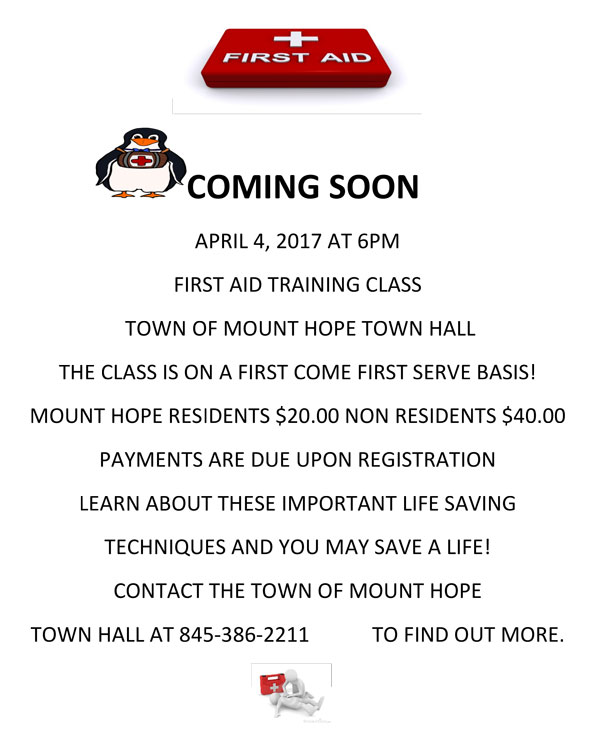 CPC Flyer – Mount Hope Senior Center June 2017

Gregory Capria Eagle Scout Project
---
Supervisor
Chad Volpe (supervisor@townofmounthope.org)
Phone: 845-386-2211
Town Clerk
Phone: 845-386-1460
Fax: 845-386-1100
Contact: Kathleen A. Myers
Email: clerk@townofmounthope.org
Deputy Town Clerk
Phone: 845-386-1460
Fax: 845-386-1100
Contact: Paula Bird
Email: pbird@townofmounthope.org
Save
Save
Save
Save
Save
Save
Save
Save
Save